Inshore Rescue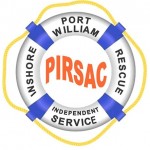 The community of Port William raised the necessary funds to buy an Inshore Rescue Boat around 1979.
This Independent Lifeboat operates in Luce Bay & Wigtown Bay it is tasked to service by Liverpool Coastguard and manned 365 days a year by its volunteer crew.
The Port William Inshore Rescue have their own website Pirsac.org and facebook page where you can see information on Crew Training Days, Fund raising events, etc.
Recently the group was given a grant of £240,300 by Dumfries and Galloway European Fisheries Fund to enable the group to build a new boatshed, buy a new boat and fully comply with the standards set by the Maritme and Coastguard Agency. This boatshed is now up and running, to see pictures visit the Gallery page on the website. Also the top floor houses a wonderful new Café called The View. To keep up to dates with events at The View look here
The Lifeboat would welcome new crew members and if you feel you would like to be part of this wonderful organisation contact a crew member via their Facebook page or website (links above) or send us an email via our contact us page and we will pass your message on.
The Lifeboat is mostly self funding if you would like to donate please visit their website donate page. All donations are very gratefully received.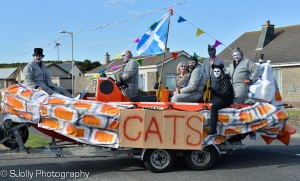 The Crew at work and play 2013.Grateful thanks to Stephen Jolly for the use of his pictures.